New Rails, Coming Down The Track!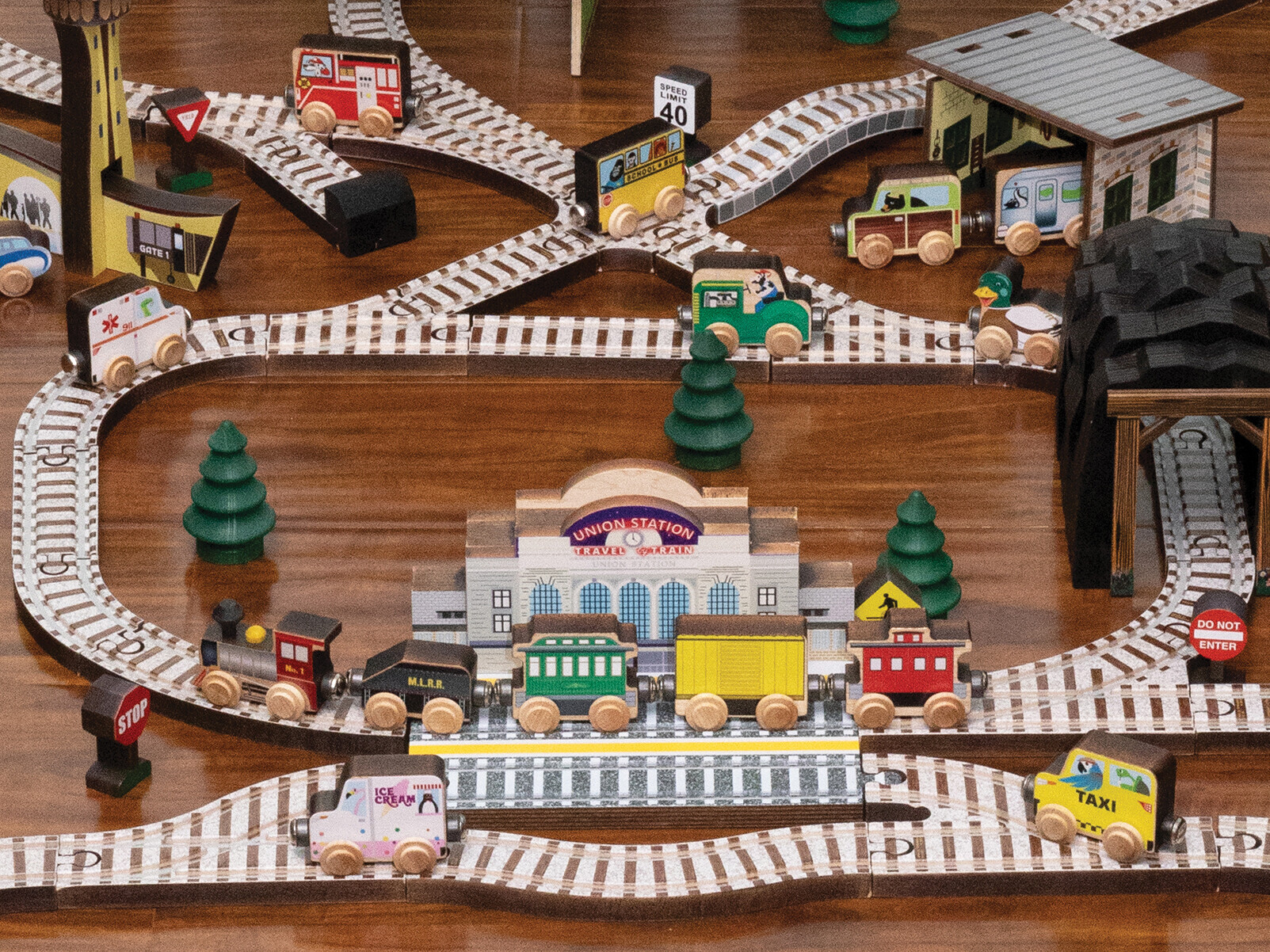 After 30 years of making wooden track much like everyone else has for the last 50 years, it was time for someone to step it up. We decided that would be us, and with our increased technology, now is the right time. The new track is substantially upgraded with high precision laser cutting. This leaves an attractive dark edge, and the process is very efficient in wood usage, cutting the lumber waste by 20-50% depending on the item.
Once we tested out these parts, the next question was "How would it look printed?" We have been direct digital printing on wood since 2006. Upgrades to UV inks and better machines have improved the print quality and durability. We spent a great amount of attention to develop the track bed artwork and found that it did look good.
The resulting combination of the laser cutting and digital printing creates a premium product, not found elsewhere.
Not to worry –
• This new track is still compatible with our past track and the similar track of other companies.
• It remains all child safe.
• The print is very durable.
• All track shapes are available, and it will be easy for us to introduce new ones.
• Kids are going to love it!
Even better – the cost of the track remains at the 2022 prices (no price increase)!
Check out the individual pieces, track sets, car sets, and boxed train sets!
There will be a few track uses that will not change right away – wall mount, Color Me Car sets, and See The World bridges.
Next Blog Post
Each year, we compile the top names for the previous year and release the list in January/February on our Facebook and Instagram. The list of names from 2022 brought back some familiar ones and a few new…