Updates for the 2021 Holidays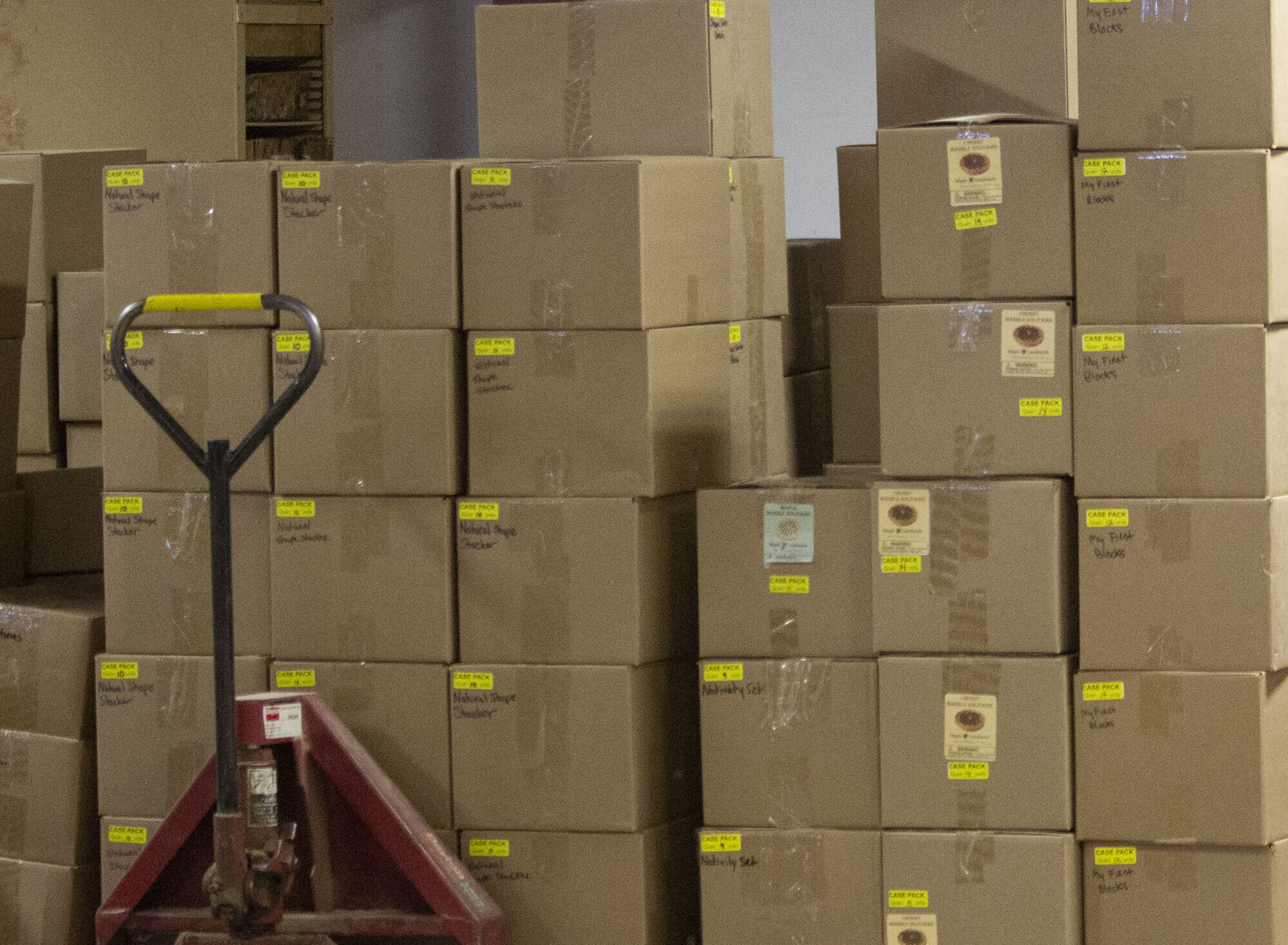 ---
December 27, 2021
With a record year in 2021 and a great holiday season, our inventories are at an unprecedentedly low level. We succeeded in meeting our Christmas promises and now there is a large backlog of "unpromised" orders to ship. All of this is a way of saying that it is still going to be weeks, maybe months, ahead before we clear that out AND we have the inventory rebuilt to be able to ship on an immediate basis. That said, we are still making products every day and shipping out orders as soon as we can so feel free to purchase at your convenience. Thank you for your support and continued understanding as we work to catch up!
---
November 30, 2021
Effective immediately, orders are not guaranteed to ship in time for Christmas delivery. You should not expect them to arrive by Dec. 25th. We are not shutting off our checkout - you're welcome to still place an order and we'll ship as soon as we can. As always, we appreciate your commitment to supporting our small business and we look forward to serving you as best we can.
---
November 21, 2021
To be honest, this update is more of a non-update - little has changed since our initial post in September. We are still operating at a record pace, largely making to order at this point, and going far beyond our normal capacity. With that in mind, please help us help you by placing your holiday orders as soon as possible. At the time of posting this, we are still shipping in time for Christmas but that will change soon and without notice. We do not know when that change will happen; it depends on the ongoing volume of orders and our capacity to fill them. Please be aware that orders placed right now may not arrive much before Christmas. We are taking into consideration some potential delays in transit but that is a variable we cannot control.
---
September 7, 2021
We're going to be real with you - this summer has been more than a little crazy. For perspective, we are already experiencing Christmas-level ordering while still being nearly 4 months away from December 25th. As you might imagine, orders are taking longer to fill than usual (we have told our toy and gift stores to expect a 3 week lead time which is unheard of this time of year) and we are rushing items through production everyday to meet demand.
What does this mean for you? If you're planning to order for the holidays, we suggest that you do so as soon as you are able. We will be able to best serve you when you help us by giving plenty of time. After all, we don't want to ruin anyone's holiday. As we creep closer to the end of the year, we do not expect this rush to let up so don't wait until it's too late! Thank you in advance for your continued support and we appreciate your patience and understanding this holiday season.
A note about expedited shipping: We can still offer 2-Day and overnight shipping but you should know that your order will not head out of our door any faster. It may take us days or even weeks to pull your order together and, once it's shipped, that's when the 2-Day or overnight time-frames begin. If you are still interested in expedited shipping, please call us at 800-421-4223.
Next Blog Post
As a woodshop that produces thousands of items each year, we simultaneously produce a substantial amount of sawdust and scrap wood. If you've ever done a home woodworking project, imagine that but on a…